Product CN-8391 M10 - 10-pack of 10Base-FL MicroTransceiver with ST/SMA and AUI Connectors
Overview

The Codenoll's CodeNet CN 8391 M Fiber Optic MicroTransceiver provides a direct connection from AUI interface of IBM brand compatible PCs to a fiber optic 10 Base FL Ethernet network. The design eliminates the AUI cable and provides a direct hook-up to the PCs.
The transceiver features a switch selectable SQE/heartbeat, diagnostic LED indicators and a loop-back test capability to detect network cable breaks and short circuits.
Features
Compliant with IEEE 802.3/10 Base FL/FOIRL Standard

15-pin male miniature DB 15 Ethernet AUI Connector Electrical Interface

Based on single transceiver chip technology

850 nm LED transmitter

SI PIN Receiver

Meets FCC rules pan 15 of Class A devices, CISPR-22, VCC 1 Class 1, and VDE Class B

Cable Sizes: 62.5/125, 50/125 and 100/140 gm duplex, multimode graded index fiber

Physical: 7.0 cm x l.6 x 4.1 cm, weight 48.2 grams.

Power Requirements: AUI Connector 12 V, 200 mA typical

Operating Environment: 0-55°C, 10-90% relative humidity non-condensing

Diagnostic LED Indicators: Transmit-Green, Receive-Yellow, Collision-Red, and Link Integrity-Green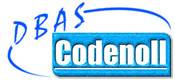 Passive Ethernet
Active Ethernet
Hubs
Switches
Request For Quote
New Products
Downloads
Manuals
Troubleshooting
E-mail Tech Support