Product CN-8311 - 1 port 10Base-FL with ST/SMA Connectors
Overview

The CodeNet-8311 is a fiber optic plug-in module for the Code-net MultiStar/3Com MultiConnect active star Ethernet system. The unit provides an optical interface which fully complies with the IEEE 802.3 (Section 9.9) specifications for a vendor independent fiber optic inter-repeater link (FOIRL).
The CodeNet-8311 may be used to provide a point~to-point optical link between two MultiStar/MultiConnect stars, or between a MultiStar/MultiConnect and any fiber optic media access units (FOMAUs) which comply with IEEE 802.3 (Section 9.9) specifications such as Codenoll's CodeNet-8381 FOMAU. Full compatibility of the optical interface allows the user to add MultiStar/MultiConnect repeaters to existing optical networks using equipment from multiple vendors.
The CodeNet-8311 has front panel status indicators and manual reset/partition controls for quick diagnosis and resolution of network problems. An on-board switch allows selection of either high or low optical transmit power allowing the unit to provide Ethernet links up to 4.5 km (depending on total network propagation delay and flux budget).
The CodeNet-8311 automatically partitions itself in the event of a fault from the error-free segments, and automatically reconnects when the fault condition no longer exists.
When a segment is autopartitioned, its partition LED glows continuously. Once a segment is autopartitioned, the segment is sampled every 400 msec by transmitting a 523-bit packet called a "bleep." If the "bleep" packet is transmitted successfully without a collision, the segment is reconnected. The partition LED then begins flashing, indicating that the problem has been resolved. The reset switch on the front panel clears the LED and does not affect the segment's operation.
Features
Fully compatible with IEEE Standard 802.3, Section 9.9.

May be used to link one MultiStar/MultiConnect to another on a fiber optic link at distances up to 4.5 km.

Low Light Level monitor detects fiber breakage; enhances data integrity.

Optical "idle" Signal allows simple measurement of transmitter power...provides a built-in optical source for testing fiber cables and connectors.

Electrical interface to Codenell MultiStar/CodeStar Multi-Connect system(s).

User selectable Hi-Lo optical transmitter power allows use of non-standard optical fiber sizes up to 1001~m core diameter.

On-board "bleep" function facilitates network problem diagnosis,

Automatic/manual partitioning (when faulty) with automatic/manual reconnection.

Specifications

Network Standards: IEEE 802.3 CSMA/CD Ethernet 10 Mbps
baseband, Section 9.9 Fiber Optic Repeater
Link (FOIRL)

Electrical Interface: Module for Codenoll's MultiStar or 3Com
MulMulti-Connecthernet active star

Optical Interface: Duplex fiber optic cable with bayonet type
ST connectors standard; screw-on SMA
connectors optional (FOIRL standard is SMA).

Partition Switch: Manual Partition
Reset Manual Partition
Clear Autopartition indicator

Internal Option Switches (factory settings in bold):
Optical Power (Hi/Lo)
Jabber Reset (Auto/Manual)
SQESQE-Heartbeatn/Off)

Optics:
Transmitter
CodeLED high radiance edge-emitting
Aluminum Galium Arsenide (AlGaAs) Light
Emitting Diode (LED)

Receiver
Silicon PIN-type photodiode

Optical Wavelength
830 nm +/- 2O nm, peak

Cable Sizes
50/125, 62.5/125, 85/125 or 100/140 µm
duplex, multimode, graded index.

Physical:
Board Size
4.7 in W x 12.0 in L (12cm x 30cm)

Operating Environment
0°C to + 55°C; 10 to 90% humidity (non-condensing)

Power
500mA @ + 5V; 40mA @ + 12 V, typical

Weight
8 oz (226 grams)

Optical Specifications *1:
Peak Power Output Into:
62.5 p.m core fiber: -12 dBm
100 ~ core fiber: -11.5 dBm
50 Im' re fiber: -15.5 dBm
Receiver Sensitivity: -27 dBm
Optical Flux Budget Into
62.5 µm core fiber: 15 dB
100 µm core fiber: 15.5 dB
50 µm core fiber: 11.5 dB
Dynamic Range: 18 dB
Maximum Cable Length: 4500 meters *2

*1 Peak power measured at 25°C, 50% duty cycle. Hi power [factory default] Lo Power reduces power by approximately 3 dBm and distance to approximately 3000 m.
*2 Limited by IEEE 802.3 roundtrip delay time. Flux budget permitting

Diagnostic Indicators:
Activity -- Yellow
Link Fault --Yellow
Partition -- Red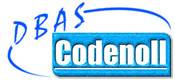 Passive Ethernet
Active Ethernet
Hubs
Switches
Request For Quote
New Products
Downloads
Manuals
Troubleshooting
E-mail Tech Support