Product CN-8341B - 10Base-FL 16-Bit AT ISA NIC with ST/SMA Connectors

Overview

The CodeNet-8341B is a 16-bit 10Base-FL Ethernet network adapter for the Industry Standard Architecture (ISA) bus. This adapter operates in either 8-bit or 16-bit ISA slots or in any EISA slot. The board design allows the adapter to map its on-board RAM directly into the host system's main memory (shared memory mode), or to use a Base I/O address for network adapter data transfer (NE2000+ mode).
The CodeNet-8341B ISA adapter provides a high performance, fiber optic link to an Ethernet network segment, based upon the IEEE 10Base-FL standard. The 10Base-FL specification also includes backwards compatibility with the earlier Fiber Optic Inter Repeater Link (FOIRL) IEEE standard. Using the fiber interface, workstations can be more than 2 kms from the hub. CodeNet- 8341B 10Base-FL/FOIRL adapters are compatible with other 10Base-FL/FOIRL products and can be used in an open systems environment with other manufacturers' hubs and repeaters.
Features
Connects an IBM PCXT, AT, PS/2-25, 30 and compatibles to any 10Base-FL/FOIRL fiber optic Ethernet network.

Dual-ported 16-Kbyte shared memory or Base I/O board access for exceptional performance. No DMA channels required.

Software support for popular network operating systems including: Novell NetWare 386, Microsoft LAN Manager (NDIS), Windows for Workgroup, Windows NT, Novell's UnixWare, Solaris 86, IBM OS/2, SCO and Banyan Vines.

Operates in either 8-bit or 16-blt ISA slots or in any EISA slot.

Fully compatible with the IEEE 802.3 10Base-FL and FOIRL standards.

Computers can be more than 2 kilometers (1.2 miles) from an Ethernet hub using the 10Base-FL interface.

Built-in Link Integrity and optical "idle" signal enhance data integrity, simplify problem resolution and allow simple measurements of transmitter power for testing fiber cable links.

CodeNet-8341B adapters are fully compatible with other 10Base-FL and FOIRL products and can be used with other manufacturers' concentrators and repeaters.
Specifications
Hardware Compatibility:
IBM PC,XT,AT, PS/2 (non-MicroChannel bus), EISA bus or other compatibles
Bus:
16-bit / 8-bit
Standards:
IEEE 802.3j (Section 18 -- 10Base-FL)
CSMA/CD Ethernet, 10 Mbps baseband
FCC Class B
EN55022
VFG 243
Interfaces:
Duplex fiber optic cable with bayonet type ST connectors; Optional screw-on SMA connectors also available
LAN Software:
NetWare Server 286, 386, (3.11,3.12,4.0); NetWare IPX, DOS ODI; OS/2 Client; NDIS Client and Server 2.01 & 3.0 (LAN Manager/IBM LAN Server and Banyan Vines client); DEC Pathworks for DOS, Release 4.x (NDIS) Release 3.x (.DLL driver) FTP Packet Driver (PDS); PC-NFS; SNMP Agent for ODI and NDIS; SCO Unix/Open Desktop; Solaris 2.x; UnixWare; Vines Server (SCO); Wollongong TCP, OSI, FTP
Card Compatibility:
Shared memory; Novell NE2000 Plus
Technical:
16 Kb RAM for increased performance Transmit and Receive FIFO Ring
I/O Base Address: Seven (240; 280; 2C0; 300; 320; 340; or 360) in software selectable increments
Interrupt channel: IRQ 2/9, 3, 4, 5, 10, 11, 12, and 15
RAM Base Address: A0000 though FE000 (hex)
ROM Size: 32 Kbytes
ROM Base Address: C0000 through DC000 (hex)
Transceiver Transmitter: CodeLED high radiance edge- emitting Aluminum Gallium Arsenide Light Emitting Diode (LED)
Receiver: Silicon PIN-type Photodiode. Optical Wavelength: 830 nm +/- 20 nm, peak
Cable: 50/125, 62.5/1/25, 85/125, 100/140 duplex. multimode, graded index
Physical:
Board Size:
9.9 cm (3.9 in) x 17.8 cm (7.0 in) Plugs into an expansion slot in any IBM PC. EISA bus PC XT, AT, or non-MicroChannel PS/2. or their compatibles

Operating Environment:
0 to 55°C, 10 to 90% humidity, non-condensing

Power:
1.0A @ +5V typical
Optical Transmitter Power:
Peak Power Output Info:
62.5 µm core fiber -12 dBm
100 µm core fiber -11.5 dBm
50 µm core fiber -15.5 dBm
Receiver Sensitivity: -27 dBm

Optical Flux Budget Info:
62.5 µm core fiber 15 dB
100 µm core fiber 15.5 dB
50 µm core fiber 11.5 dB
Dynamic Range: 18 dB
Maximum Cable Length *2: 4500m
*2: Limited by IEEE 802 3 roundtrip delay time, flux budget permitting.

Diagnostic Indicators:

Transmit (TX) - Green
Collision (COL) - Yellow
Receive (R.X.) - Green
Fiber Link (FL) - Yellow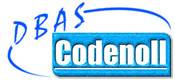 Passive Ethernet
Active Ethernet
Hubs
Switches
Request For Quote
New Products
Downloads
Manuals
Troubleshooting
E-mail Tech Support