Product CN-8345 - 10Base-T & 10Base-FL 16-Bit AT ISA NIC with RJ45 and ST/SMA Connectors
Overview

The CodeNet-8345 is a 16 bit 10BASE-T and 10BASE-FL combination Ethernet network adapter for the Industry Standard Architecture (ISA) bus. This adapter operates in either 8-bit or 16-bit ISA slots or in any EISA slot. The board design allows the adapter to map its on-board RAM directly into the host system's main memory (shared memory mode), or to use a Base I/O address for network adapter data transfer (NE2000 + mode).
CodeNet-8345 ISA adapter provides a high performance, fiber optic link to an Ethernet network segment, based upon the IEEE 10BASE-T and 10BASE-FL standards. The 10BASE-FL specification also includes backwards compatible with the earlier Fiber Optic Inter Repeater Link (FOIRL) IEEE standard. Using the fiber interface, workstations can be more than 2 kilometers (1.2 miles) from the hub. The twisted pair network interface provides a link to the hub that can extend 100 meters (325 feet). CodeNet -8345 10BASE T/10BASE-FL/FOIRL cards are compatible with other 10BASE-T, FOIRL, or 10/BASE-FL products and can be used in an open systems environment with other manufacturers' hubs and repeaters.
Features
Twisted Pair and Fiber Optic Ethernet interfaces in one adapter, connects an ISA computer to any 10BASE-T; 10BASE-FL or FOIRL Ethernet segment.

Dual-ported 16-Kbyte shared memory or Base I/O board access for exceptional performance. No DMA channels required.

Software support for popular network software systems, including: Novell NetWare 386, Microsoft LAN Manager (NDIS), Windows for Workgroup, Windows NT, Novell's UnixWare, Solaris 86, IBM's OS/2, SCO and Banyan Vines.

Operates in either 8-bit or 16-bit ISA slots or in any EISA slot.

Fully compatible with the IEEE 802.3 10BASE-FL; 10BASE-T and FOIRL standards.

Computers can be more than 2 kilometers (1.2 miles) apart using the 10BASE-FL interface, and at least 100 meters for an Ethernet hub using the 10BASE-T network interface.

Built-in Link Integrity, Reverse Polarity indicators and optical "idle" signal enhance data integrity, simplify problem resolution and allow simple measurements of transmitter power for testing fiber cable links.

CodeNet-8345 adapters are fully compatible with other 10BASE-T, FOIRL or 10BASE-FL products and can be used with other manufacturers' concentrators and repeaters.

Specifications

Hardware Compatibility: IBM PC, PC XT, PC AT, PS/2 (non-Micro
Channel bus), EISA bus or other compatibles.

Bus: 16-bit/8-bit, autosense

Standards: IEEE 802.3j (Section 18--10BASE-FL)
IEEE 803.3i (Section 15--10BASE-T)
CSMA/CD Ethernet, 10Mbps baseband
FCC Class B
EN55022B

Interfaces: Duplex fiber optic cable with bayonet type
ST connectors, standard.
SMA Optional.
R J-45 Twisted Pair interface.

LAN Software: NetWare Server 286, 386, (3.11; 3.12; 4.0);
NetWare IPX, DOSODI; OS/2 Client; NDIS
Client and Server 2.0.1 & 3.0 (LAN Manager
/ IBM LAN Server and Banyan Vines client);
DEC Pathworks for DOS, Release 4.x (NDIS)
& Release 3.x (.DLL driver) FTP Packet
Driver (PDS); PC-NFS; SNMP Agent for ODI
and NDIS; SCO Unix/Open Desktop; Solaris
2.x; UnixWare; Vines Server (SCO);
Wollongong TCP, OSI,FTR

Card Compatiblity: SMC/WD 8013EB; Novell NE2000 Plus

Technical: 16KB RAM for increased performance
Transmit and Receive FIFO Ring
I/O Base Address
Base Address: Seven (240; 280; 2C0; 300;
320; 340; or 360) in software selectable
increments.
Memory Address: A0000-FE000
Interrupt Channel
IRQ 2~9, 3, 4, 5, 7, 10, 11, 12 and 15.
RAM Base Address
A0000 through FE000 (hex) increments.

ROM Size
32 Kbytes
ROM Base Address
CO000 through DC000 (hex)
Transceiver Transmitter: CodeLed high
radiance edge-emitting Aluminum Galium
Arsenide Light Emitting Diode (LED);
Receiver: Silicon PIN-type Photodiode.
Optical Wavelength
830nm + 20nm, peak.
Cable 50/125, 62.5/125, 85/125, or 100/140
duplex, multimode, graded index.

Physical: Board Size
Plugs into an expansion slot in any IBM PC,
EISA bus, PC XT, PC AT or non-Micro
Channel PS/2, or their compatibles. 9.9 cm
(3.9 in.) x 22.9 cm (9.0 in.).

Operating Environment
0°C to 55° C, 10-90% humidity,
non-condensing

Power:
1.0A @ +5V, 0.3A @ + 12V, typical

Optical Transmitter Power:#

Peak Power Output Into:
62.5 µm core fiber: -12 dBm
100 µm core fiber: -11.5 dBm
50 µm core fiber: -15.5 dBm
Receiver Sensitivity: -27 dBm

Optical Flux Budget Info:
62.5 µm core fiber: 15 dB
100 µm core fiber: 15.5 dB
50 um corefiber: 11.5 dB
Dynamic Range: 18 dB
Maximum Cable Length: 4500 meters *

# Typ. power measured at 25°C, 50% duty cycle.
* Limited by IEEE 802.3 roundtrip delay time, flux budget permitting.

Diagnostic Indicators:
Collision--Yellow
Jabber--Yellow
Transmit--Green
Collision--Yellow
Receive--Green
Low Light--Yellow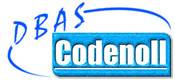 Passive Ethernet
Active Ethernet
Hubs
Switches
Request For Quote
New Products
Downloads
Manuals
Troubleshooting
E-mail Tech Support