Product CN-7464 - 100 Base-FX Single-Mode SC Connectors, PCI NIC

Overview

The CODENOLL CodeNet CN-7X6X Series represents the latest in high-performance PCI 100 Mbit network interface cards. These cards provide cost effective 100 Mbit operation for the new generation of high performance Pentium and Alpha-based machines with PCI bus.
The DEC 21140 chip's unique architecture provides unparalleled performance. PCI bus mastering minimizes CPU overhead and allows data transfer speeds of up to 132 Mbytes per second. Minimum packet latency through direct transfer between the adapter and the host PC's memory provides maximum network performance.
Independent receive and transmit circuits allow full duplex operation at 100 Mbps, providing a maximum aggregate throughput of up to 200Mpbs. The card's full duplex capability allows users to connect the CodeNet CN-7X6X directly to high-performance switches for increased throughput.
The CodeNet CN-7565 SC or ST can reliably exchange data over 62.5/125µ multi-mode fiber optic segments for links up to 2 Km (full duplex). The CodeNet CN-7464 SC can reliably exchange data over 8.3/125, 8.7/125, 9/125 and 10/125µm single-mode fiber optic segments for links up to 8 Km (full duplex).
CodeNet CN-7X6X network interface cards are compatible with PCI compliant machines and offer the convenience of plug and play for easy installation. LEDs are located directly on the bracket to provide a visible verification of normal operation as well as monitoring of data traffic conditions.
The CodeNet CN-7X6X ships with client and server drivers for NetWare, OS/2, Windows 3.11, Windows 95 and Windows NT for Intel-based PCI computers and Windows NT for Alpha-based PCI computers.
Features
Cost effective solutions for 100 Mbit Fast Ethernet network connections

PCI plug and play for easy installation

Multi-mode and single-mode fiber optics

Full duplex communication for a total throughput of up to 200 Mbps

Provides links up to 2Km using multimode F/O cable and up to 8Km using single mode F/O cable

132 MBytes bus transfer rate

Industry standard DEC 21140 chipset, fully supported under Windows 95

Drivers for most major operating systems

SC or ST connectors for 100BASE-FX

LEDs for indication of normal operation and network diagnostics

Complies with IEEE 802.3u 100BASE-FX standards for Fast Ethernet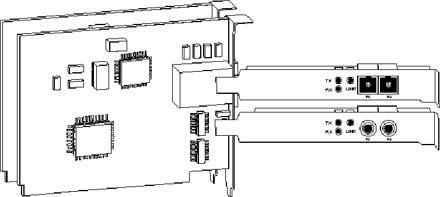 Specifications

Compliance: IEEE 802.3u 100BASE-FX
Bus Compatibility: PCI (Peripheral Component Interconnect)
Network Compatibility: Microsoft Windows 95, Windows for Workgroups, NT, Novell NetWare, OS/2, Banyan VINES, SCO, UNIX, IBM LAN Server (3.0/4.0), DEC Pathworks, other ODI, NDIS, and LLI compliant drivers
Multi Mode:
Supporting Media: 50/125µ, 62.5/125µ and 100/140µ multimode duplex fiber optic for links up to 2Km full duplex
Wavelength: 1300 nm nominal
Transmitter Power: -19.0 dBm (Au) onto 62.5/125 µm Fiber-22.5 dBm (Au) onto 50/125 µm Fiber
Receiver Sensitivity: -32.0 dBm (minimum)
Single Mode:
Supporting Media: 8.3/125µ, 8.7/125µ, 9/125µm and 10/125µ single mode fiber optic for links up to 8Km full duplex
Wavelength: 1300 nm nominal
Transmitter Power: -15.0 dBm (minimum); -8.0 dBm (maximum)
Receiver Sensitivity: -31.0 dBm (minimum)
Emitter Type: laser
Data Bus: 32-bit
Bus Transfer Rate: 132 Mbytes
On Board RAM: 2KB TX / 4KB RX
Buffer: Fast cut-through FIFO (First-In-First-Out)
IRQ (Interrupt Request Line): 5, 9, 10, 11
LED Indicators: TX (transmit), RX (receive), LINK
Connector Types: one (1) SC Duplex, or two (2) ST-type connectors
Temperature: operating: 0°C – 50°C; storage: -20°C – 70°C
Humidity (non-condensing): operating: 5% – 90%; storage: 5% – 95%
Power: 3.8 W max.
Dimensions: 4.13"W x 5.19"L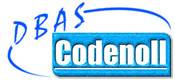 Passive Ethernet
Active Ethernet
Hubs
Switches
Request For Quote
New Products
Downloads
Manuals
Troubleshooting
E-mail Tech Support