Tech Support Home


Welcome to the Tech Support home page. Here you can download drivers & manuals, view troubleshooting or e-mail tech support.


Downloads - If you are having any software difficulties with your DBAS Codenoll product, you can download drivers and/or manuals for any product.


Troubleshooting - If you are have any trouble installing any hardware devices that you have purchased from us in the past, this is the place to go.


E-Mail Tech Support - If all else fails, you can e-mail Tech Support using this simple form.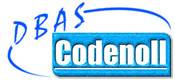 Passive Ethernet
Active Ethernet
Hubs
Switches
Request For Quote
New Products
Downloads
Manuals
Troubleshooting
E-mail Tech Support