Product CN-7894 - 100Base-TX to 100Base-FX Single Mode Fiber, RJ45 and SC Connectors

Overview

CODENOLL's CodeNet-7894 Series Fast Ethernet Media Converters are the latest in a series of compact, state-of-the-art media-to-media translators. They allow transparent integration of UTP Category 5 or UTP Category 3 and multi-mode or single-mode Fiber Optic Fast Ethernet segments while providing users with an affordable and reliable means of media conversion.
The shielded RJ-45 connector supports 100BASE-TX links up to 100m over Category 5 unshielded twisted-pair cable or Category 3 T4. The fiber optic connectors support 100BASE-FX links up to 2km over 50/125µm, 62.5/125µm or 100/140µm multi-mode duplex fiber optic cable or 8km over single-mode duplex fiber optic cable.
A full complement of five integral LEDs provides visible verification of translator status and proper unit functioning and aids in overall network diagnosis and management.
The highly compact Media Converter is simple to use and requires absolutely no hardware or software set-up. The units do not inflict repeater delay and are totally transparent to normal network operation. Because the signals from either medium are fully restored byte converter, the distance limitation imposed by each medium is not affected.
The Media Converter's high performance 100Mbps half duplex operation is fully compliant with the latest IEEE 802.3u Fast Ethernet protocols and standards to ensure interoperability with other Fast Ethernet compliant devices. For high bandwidth demand applications in a switched environment, the converter also supports full duplex operation for data rates up to 200Mbps. All signal activity is reliably translated assuring accurate communication and collision detection in the connected segments.
Because today's workplace can be either at home or at the office, the converter is FCC Class B certified for use in both residential and business environments.
To facilitate the use of multiple converters in a network, CODENOLL offers a modular chassis unit that will hold up to seven 100 Mbps Media Converter products. The chassis can be mounted in a standard 19-inch equipment rack and includes a power fan out so individual Media Converter units do not need a separate power supply. (CODENOLL also offers a version of the Media Converter without a power supply specifically designed to be mounted in the chassis.)
The Media Converter is the perfect connectivity solution for reliable TX to FX media translation in today's Fast Ethernet environments.
Features
Cost effective connectivity solution for transparent translation between 100BASE-TX, 100Base-T4 and 100BASE-FX Fast Ethernet LAN segments

IEEE 802.3u Fast Ethernet standards compliant

Supports half and full duplex automatically over 50/125µm, 62.5/125µm and 100/140µm multi-mode duplex fiber optic cable or single-mode duplex fiber optic cable

Full duplex support to double bandwidth up to 200Mbps

Low latency enables full segment support of up to 100m Category 5 UTP and 2km duplex fiber optic

FCC Class B approved for use in home or office

Exceeds IEEE 802.3 standards for Class II repeater classification

Optional modular chassis holds up to seven Media Converter units with built in power supply to save space in wiring closets


Specifications

Power Requirements: 12W at 5.0VDC
Power Supply: Universal input, desktop switching power supply (110/220) included with each unit
Power Input: 90 to 260VAC 50/60Hz
Connectors: One (1) Shielded RJ-45 Connector for UTP Category 5 Cable; IEEE 802.3u, Section 25 100BASE-TX Compliant. One (1) Set Multi Mode Duplex SC or ST Connectors for 62.5/125µm, 50/125µm or 100/140µm Fiber Optic Cable; IEEE 802.3u, Section 26, 100Base-FX Compliant
Data Rate: 100Mbps Half Duplex; 200Mbps Full Duplex
LED Indicators: Power, Link, Receive
Dimensions: 6.00"W x .1.75"H x 4.00"L
Weight: 3 lbs. including Power Supply
Operating Temperature: 0°C – 50°C
Storage Temperature: -25°C – 70°C
Operating Humidity: 5% – 95% (non-condensing)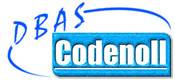 Passive Ethernet
Active Ethernet
Hubs
Switches
Request For Quote
New Products
Downloads
Manuals
Troubleshooting
E-mail Tech Support