Product CN-4318 - 10 Mbps Media Converters

Overview

ADC Codenoll's "the media converter" 4318 series of new compact, stand-alone, high-performance media translators closes the gap between 10 Mbps LANs of different media configurations. Designed with our innovative "media converter" technology, this industry recommended stand-alone device offers network managers a reliable, flexible and cost effective solution to their network connectivity needs.
The 4318 series offers versatility in signal translation between BNC cable, Category 3, 4, or 5 twisted-pair cable, AUI interface and single mode or multimode fiber optic cable. Supporting these media types, "the media converter" 4318 series provides seamless translation of data in the network, half-duplex only for BNC. All signal activity, including collision data, is reliably propagated assuring accurate communication and collision detection in any combination of connected segments or devices. The received data is fully retried and retransmitted with less than 5 bit delay.
Full cable length is supported for all media, up to 2 km over multimode and up to 10 km over single mode fiber optic cable. The 4318 stand alone module is interoperable with any 10 Mbps network as well as with ADC Codenoll's 10 & 100 Mbps rack mountable media converter.
It's new design is compact and durable. Made in the USA, "the media converter" 4318 series is part of ADC Codenoll's full line of Ethernet and Fast Ethernet products. So, whether your networking needs are work group, departmental or campus-size, make ADC CODENOLL part of your network solution.
Features
Provides transparent translation between F/O, TP, BNC

Supports half to half or full to full duplex media translation

Low latency; less than 5 bit delay

Provides support for distances up to 2 km over multimode and 10 km over single mode fiber optic cable

Compact design

Interoperable with all IEEE 802.3 compliant devices

Specifications

Connectors
10BASE-T: RJ-45
10BASE-FL: F/O ST
10BASE-2: BNC
10Base-5: AUI

Environmental
Operating Temperature: 0 to 50 degrees centigrade
Storage Temperature: -30 to 70 degrees centigrade
Relative Humidity: 5% to 95% non-condensing

Physical
LED Indicators: Power, Link, Collision
Case: Fully enclosed metal construction
Dimensions: 1.85"H x 3.83"W x 4.5 I"L
Weight: .76 lbs.

Regulatory
Compliance: Section 14 IEEE 802.3 (ISO), 10BASE-T, 10BASE-FL, FOIRL
Safety: UL, C-UL, CSA, EN60950 (TUV), CE
Emissions: FCC part 15, Class A, EN55022 A (CISPR)

Power Specifications Power Requirements: 3W at 5.0 VDC Power Supply: Single input, desktop power supply Power Input: 110 VAC



Models


4318-45: TP to AUI
4318-73: TP to BNC
4318-74: TP to multimode F/O ST
4318-93: TP to BNC, US
4318-94: TP to multimode F/O, US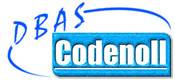 Passive Ethernet
Active Ethernet
Hubs
Switches
Request For Quote
New Products
Downloads
Manuals
Troubleshooting
E-mail Tech Support