Product CN-7195 - 100 Base-FX Micro-Transceiver, MII to SC Connectors

Overview

The CODENOLL 7195 100BASE-FX and 7198 100BASE-TX Fast Ethernet Micro Transceivers are the latest in a series of compact, state-of-the-art connectivity solutions that provide users with media independent connections to Fast Ethernet LANs.
The CODENOLL 7195 and 7198 comply with Fast Ethernet networking media, protocols and standards. A uniquely engineered "neck" was specifically designed to comply with the IEEE 802.3u specifications and thereby eliminating the need for an additional interface cable.
The transceivers connect directly to the 100Mbps interface adapter that has been installed in devices such as bridges, routers, servers or PCs, via a 40-pin MII (media independent interface).
The 7195 provides a SC fiber optic connector for interface to 100BASE-FX segments. This connector supports 100Mbps operation over 50/125, 62.5/125 or 100/140 µm multi-mode fiber optic cable for remote links up to 2,000 meters. The 7198 provides a shielded RJ-45 connector for interface to 100BASE-TX segments. This jack supports 100Mbps operation over Category 5 twisted-pair cable for links up to 100 meters.
A full compliment of five integral LEDs provide a visible verification of proper transceiver functioning as well as satisfactory device connection.
The CODENOLL 7195 and 7198 transceivers are compatible with most standards-based Fast Ethernet devices such as those from Sun Microsystems, CISCO, Bay Networks and others.
Features
Supports 100Mbps operation over 50/125, 62.5/125 and 100/140 µm multi-mode duplex fiber via SC connector for links up to 2,000 meters

Supports 100Mbps operation over Category 5 Twisted-Pair via RJ-45 connector for links up to 100 meters

Provides direct connection to Fast Ethernet adapters via a 40-pin MII

Complies with IEEE 802.3u, 100BASE-FX and 100BASE-TX Fast Ethernet Standards

Unique "neck" design specially engineered to eliminate need for additional interface cable

Full complement of LED diagnostic indicators monitor Power, Link, Transmit, Receive and Collision

Compatible with most Fast Ethernet devices such as those from Sun Microsystems, CISCO, Bay Networks and others


Specifications

Power Requirements: 750 mA (maximum) at 5.0 VDC (supplied by DTE)
Connectors: One (1) MII 40-pin Male Connector 7195: One (1) SC-type Fiber Optic Connector 7198: One (1) 8-pin RJ-45 Connector
LED Indicators: Power, Link, Transmit, Receive, Collision
Data Rate: 100Mbits/sec.
Dimensions: 1.86"W x .0.86"H x 3.75"L
Weight: 3.5 oz.
Operating Temperature: 0°C – 50°C
Storage Temperature: -25°C – 70°C
Operating Humidity: 5% – 95% (non-condensing)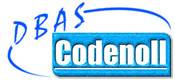 Passive Ethernet
Active Ethernet
Hubs
Switches
Request For Quote
New Products
Downloads
Manuals
Troubleshooting
E-mail Tech Support