Product CN-8380P - 10Base-FP Transceiver with ST/SMA Connectors, integrated cable and AUI Connector and external power supply

Overview

The CodeNet 8380P is a fiber optic media access unit (FOMAU) which complies with IEEE 802.3 standard at the AUI connection. All 838X units are equipped with an integral cable which terminates in a male 15 pin AUI connection. The cable provides power and electrical connections to the transceiver and enables connection to Ethernet controllers. Since the 8380P is mechanically and electrically identical to coaxial cable transceivers at the interface cable, CodeNet fiber optic Ethernet networks can be added to, and combined with existing coaxial cable based networks, thus allowing Ethernet networks to be expanded and converted to fiber optics at any time.
The 8380P contains several on-board switches which make the unit extremely versatile, allowing it to be used in a variety of configurations. These switches include:

An External Power Supply: This is what separates this model from the 8380 and the 8382; The external power supply for the 8380P gives it more flexibility in its network situation.

SQE ("Heartbeat") Test Switch: Enables the user to defeat the SQE or "Heartbeat" test, allowing the unit to be used with IEEE 802.3 electronic repeaters.

Mode Switch: determines whether the unit will work in passive star (standard) or point-to-point mode. The point-to- point mode enables the 8380P to be used in "remote repeater" and active star applications.

Test Switch: Allows the unit's LED transmitter to be used as a light source for testing of a network's fiber optic cable plant, greatly simplifying network installation.

Jabber Switch: In IEEE 802.3 mode, once the unit's "Jabber" circuitry is tripped (indicative of a controller malfunction), a power-up reset is required before the unit will function again. The Jabber switch is factory set to automatic reset mode, in which the unit will automatically reset itself once the controller clears, eliminating unnecessary down time.

Break Detection Switch: This switch can defeat the unit's fiber break detection in passive star mode (in point to-point mode, it is automatically defeated).
The unit also has several indicator LEDs which facilitate troubleshooting of network problems.
Features
Signals comply with IEEE 802.3 standard at AUI (Attachment Unit Interface) via 15-pin AUI connector.

Fiber optic network operation completely transparent to user's hardware and software.

Supports distances up to 800 meters to the passive fiber optic Ethernet star.

Switch selectable operating mode enables unit to function either point-to-point, or with passive star.

Fiber break detection when used with CodeStar passive stars.

Switch selectable "Jabber" function protects system against unnecessary downtime.

Can be used as light source for network testing of fiber optic cable plant.

SQE "Heartbeat" test may be defeated via switch selection, allowing unit to be used with IEEE-802.3 electronic repeaters.
Specifications
Transceivers
Network Standards:
IEEE 802.3 CSMA/CD Ethernet 10 Mbps baseband
Electrical Interface:
1 meter integrated AUI cable with 15-pin male sub-miniature D-type Ethernet AUI connection
Optical Interface:
Duplex fiber optic cable with bayonet type ST connectors standard; screw-on SMA connectors optional
Internal Option Switches:(factory setting in bold)
Break Detect (On/Off)
SQE-Heartbeat (On/Off)
Point-to-Point Mode (On/Off)
Jabber Reset (Auto/Manual)
Test Mode (On/Off)
Optics:
Transmitter
CodeLED' high radiance edge-emitting Aluminum Galium Arsenide (AlGaAs) Light Emitting Diode (LED)

Receiver
Silicon PIN-type photodiode

Optical Wavelength
830nm + 20nm, peak

Cable Sizes
50/125, 62.5/125, 85/125, or 100/140p m duplex, multimode, graded index
Physical:
Transceiver Size (not including interface connections)
3.3 in. W x 8.2 in. L x 1.5 in. H
(8.4 x 20.8 x 3.8 cm)

Operating Environment
0°C to + 55°C, 10 to 90% humidity (non-condensing)

Power
500mA @ + 12V, maximum

Weight
21 oz. (585 grams)
Optical Specifications *1: CodeNet 8380P
Peak Power Output Into:
62.5 µm core fiber: -9 dBm
100 µm core fiber: -85 dBm
50 µm core fiber: 125 dBm
Receiver Sensitivity: -37 dBm

Optical Flux Budget Into:
62.5 µm core fiber: 28 dB
100 µm core fiber: 28.5 dB
50 µm core fiber: 24.5 dB
Dynamic Range: 18 dB

Maximum Cable Length:
Star 800 square meters
*1: Typ. peak power measured at 25°C, 50% duty cycle

*2: Limited by IEEE 802.3 roundtrip delay time, flux budget permitting

Diagnostic Indicators:

Power -- Green Activity -- Green Collision -- Yellow Link Fault Yellow Jabber --Yellow High Light--Yellow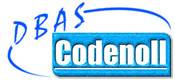 Passive Ethernet
Active Ethernet
Hubs
Switches
Request For Quote
New Products
Downloads
Manuals
Troubleshooting
E-mail Tech Support