Product CN-8370 - CodeNet 10 Base-T to 10Base-FP Transceiver

Overview

The CodeNet 8370 transceiver is a fiber optic media access unit (FOMAU) which complies with the 10Base-T and 10Base- FP/IEEE 802.3 standard. The transceiver provides a transparent connectivity between 10Base~T Unshielded Twisted Pair plant for migration to fiber and/or network expansion with 10Base-FP fiber plant.
CS2032 passive star coupler for adding 31 more nodes to the UTP port on an Ethernet Switch or Repeater hub. The transceiver thus enables the reliability and security of fiber networks to be realized economically. The installation and setup are simple and requires no software drivers. The transceiver is available with optional SMA connectors. The transceiver is equipped with several diagnostic and status indicator LEDs for maintenance and troubleshooting.
Features
SIgnals at RJ-45 connector compliant with 10 Base-T/IEEE 802.3 and optical signals at the ST connector port are compliant with the 10Base- FP/IEEE 802.3 standard

Supports distances up to 500 m or more to the passive fiber optic star coupler

Built-in fiber break detection

Can be used as 830 nm light source for network and fiber cable plant.

Built-in power supply

Diagnostic and status indicator LEDs

Specifications

Standards: 10Base-T & 10Base-FP/IEEE 802.3 compliant
Electrical Interface: RJ-45 UTP Connector
Optical Interface: ST Connectors
Operating Temperature: 0° to 55°C
Humidity: 5% to 90% non-condensing
Power Input: 100-120 V, 0.3 A or 200-240 V, 0.15 A
Dimensions: 8.5" W x 8" L x 1.75" H
Weight: 2.5 lbs
Optics: Transmitter: High radiance AlGaAs edge emitting LED. Receiver: SI PIN diode based.

Optical Specifications: *1
Peak Transmitter
Power coupled
62.5/125 um fiber: -9 dBm
100/140 um fiber: -8.5 dBm
50/125 um fiber: -12.5 dBm
Receiver Sensitivity: -37 dBm
Dynamic Range: 18 dB
Max Cable Length from Star: 800 m *2
*1: Typical peak power measured at 25°C, 50% duty cycle.
*2: Limited by IEEE 802.3 round trip delay time, flux budget permitting.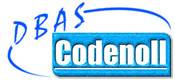 Passive Ethernet
Active Ethernet
Hubs
Switches
Request For Quote
New Products
Downloads
Manuals
Troubleshooting
E-mail Tech Support