Product CN-2008 - 8 port Long Distance CodeStar, 62.5 micron fiber with ST/SMA Connectors
Overview

CodeStar fiber optic couplers are housed in rugged metal enclosures suitable for either standalone or rack-mounting applications. Units measure 19" x 10.75" x 1.875" or 19" x 10.75" x 3.75". These couplers can be supplied with a choice of 50, 62.5, 85 or 100 micron core graded index fiber. All CodeStars are sold fully connectorized with SMA type connectors as standard.
One side of the CodeStar is called the "input only" side, and the ofher side of the CodeStar the "output only" side. The network is interconnected by extending one of the input side fibers and one of the output side fibers to each node. Each node then has the capability of transmitting into the CodeStar and of having its transmitted data received by all ofher nodes in the system. Similarly, each node has the ability to receive all the data that is transmitted by all ofher nodes on the network.
Features
Compatible with all broadcast networks including CodeNet (TM)/Ethernet and Serial Bus Coaxial systems

Completely passive, transmissive design

High uniformity and reliability

Bi-directional

Fully connectorized

Low coupling (insertion) loss

Six configurations from 4 ports to 32

50, 62.5, 85 or 100 micron graded index fiber

Profective metal enclosure

Suitable for rack-mounting or as standalone modules
CodeStar Coupler Performance Characteristics & Specifications
Model Number
Number of Ports
Coupling (Min.)
Loss (dB) (Max.)
Standard Fiber Sizes
2008
8
10
13
50/125, 62.5/125
85/125, 100/140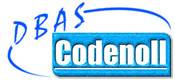 Passive Ethernet
Active Ethernet
Hubs
Switches
Request For Quote
New Products
Downloads
Manuals
Troubleshooting
E-mail Tech Support