Data Base Access Systems' exclusive warranty with regard to items sold hereunder is as follows:

A: Subject to the condition hereinafter stated, Data Base Access Systems warrants that at a time of delivery to the carrier, all items will be free from defects in material and workmanship.

B: At Data Base Access Systems' election obligation under this warranty shall be limited to (1) repairing or (2) replacing at its factory or (3) refunding the purchase price of any item which upon inspection and in the judgement of Data Base Access Systems is defective in material or in workmanship provided that Data Base Access Systems is notified in writing of any such defect or non-conformance within the specified warranty period for the product type (see below) from the date of the shipment by Data Base Access Systems.



Warranty Periods:

Standard Data Base Access Systems Products -- 1 year & 5 years



C: No items will be accepted for repair, replacement or credit adjustment without writting Authorization of Data Base Access Systems. Upon such authorization, and in accordance with instruction of Data Base Access Systems, all shipping charges for such items will be prepaid by the purchaser. Such items shall be packed in the original shipping container or in a manner substantially equal to the original packing used by Data Base Access Systems. If such items after examination by Data Base Access Systems, are found to have a manufacturing defect, then credit will be allowed for the shipping charges paid by the Purchaser.

D: IN THE EVENT THAT AN ITEM APPEARS TO HAVE BEEN DAMAGED IN TRANSIT, THE PURCHASER MUST IMMEDIATELY FILE A CLAIM AGAINST THE CARRIER.

E: The warranty does not extend to any item that has been the subject of misuse, meglect, accident, operation outside of the item's maximum ratings, incorrect wiring, opening of a sealed container or lid, improper application or installation, use in violation of instructions furnished by Data Base Access Systems, or has had its serial number or any part thereof altered, defaced or removed. Returned items which are found by Data Base Access Systems to be within specifications will be subject to A Retest fee of $5.00 per unit billable to the Purchaser.

F: Data Base Access Systems will be permitted upon request to observe Purchaser's incoming inspection testing procedures at any time that is mutually acceptable.

G: Inspection for adjustment may require descruction of the item. Replacement or other adjustments for a destroyed item will be allowed only if such item was determined to be subject to adjustment after Data Base Access Systems inspection.

H: Purchaser will be notified by Data Base Access Systems of item not subject to adjustment. Unless disposition instructionss as to such items are received from Purchaser within thirty (30) days of notification by Data Base Access Systems, such items will be destroyed. If the customer requests the return of such items or parts, they will be returned at the customer's expense.

I: Except as to title, Data Base Access Systems liability arising out of the supplying or use of these items whether or not within warranty, shall not in any case exceed the limitations herein stated nor shall Data Base Access Systems be liable for any general, special or consequential damages for any loss, damage or expense directly or directly arising from the use or inability to use the items, or any inability to use them either separately or in comibination with any other equipment or from any other cause. THE ENTIRE WARRANTY HEREIN BEFORE PROVIDED FOR IS EXPRESSLY IN LIEU OF AND EXCLUDES ALL MERCHANTIBILITY AND FITNESS FOR A PARTICULAR USE.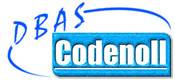 Passive Ethernet
Active Ethernet
Hubs
Switches
Request For Quote
New Products
Downloads
Manuals
Troubleshooting
E-mail Tech Support